Novin Aban Fanavar Company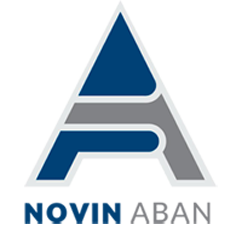 Novin Aban Fanavar group was established in 2013 in a land with the area of 243.372 Square Meters in Maloosjan Industrial Town, Shiraz-Beiza 10-kilometer road, Fars Province, Iran, and has been starting since 2015. This company, as a pioneer in the production of Hava Khonak (cold air) heat exchangers in the Middle East, started to produce single-row and multi-row cold condensers (ACC) in the market for the first time.
The development of this technology has been done by the design and engineering team by using domestic and international consultants in the research and development department of this company and is still ongoing.
This complex currently has more than 170 employees and its products have been operated in the construction of various power plants such as Parand Combined Cycle Power Plant, Caspian Combined Cycle Power Plant of Mazandaran, Ferdowsi Combined Cycle Power Plant (unit 1), Haris Combined Cycle Power Plant, etc…